DIY store "Bauhaus" with Stadtgarten
Above the window front is a lettering of presumably blue glowing tubes. The device appears intact, but is out of service.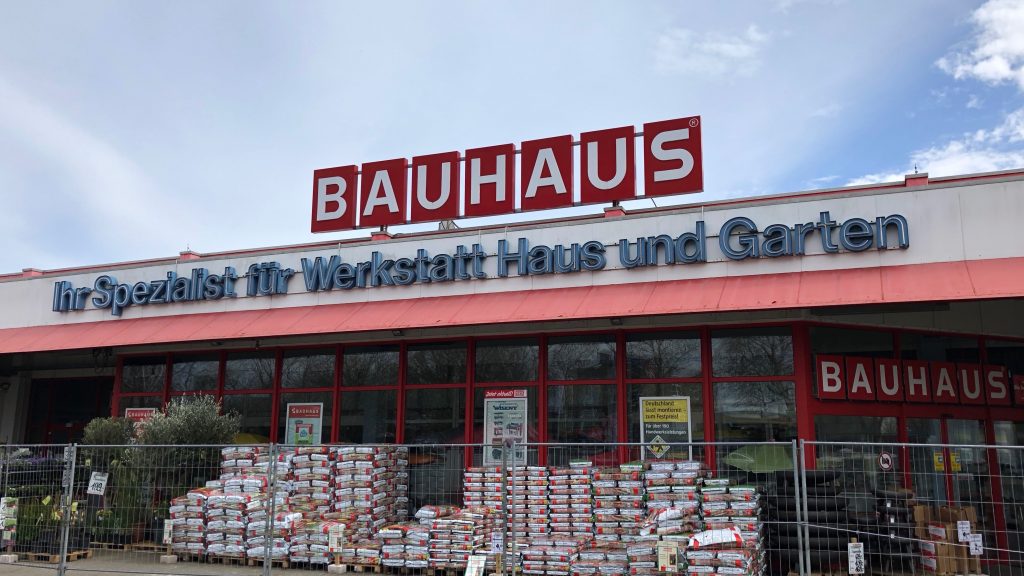 The garden center of the DIY store ("Stadtgarten") is located in a separate building extension. On the canopy of this building, on both sides of the street, there is also a device consisting of individual letters, presumably illuminated in green. These two devices are also out of operation.