Hotel Markgräfler Hof
The "Hotel" lettering in yellow tubes is mounted as a vertical cantilever on the facade facing Durlacher Allee of the 1898 building and extends over two floors. On the front garden of the property is a scaffold on which the lettering "Markgräfler Hof" is mounted, also in yellow tubes.
The system was installed in the 1980s by the company NEON-Martin Lichtwerbung, Karlsruhe. A few years ago, some of the letters had become darker, so they had to be renewed. This was done by the company NEON ELAN from Karlsruhe.
Currently, the devices are out of operation (February 2023).
Many thanks to Mrs. Gabriele Zwecker-Hagl for the further information and the historical photos!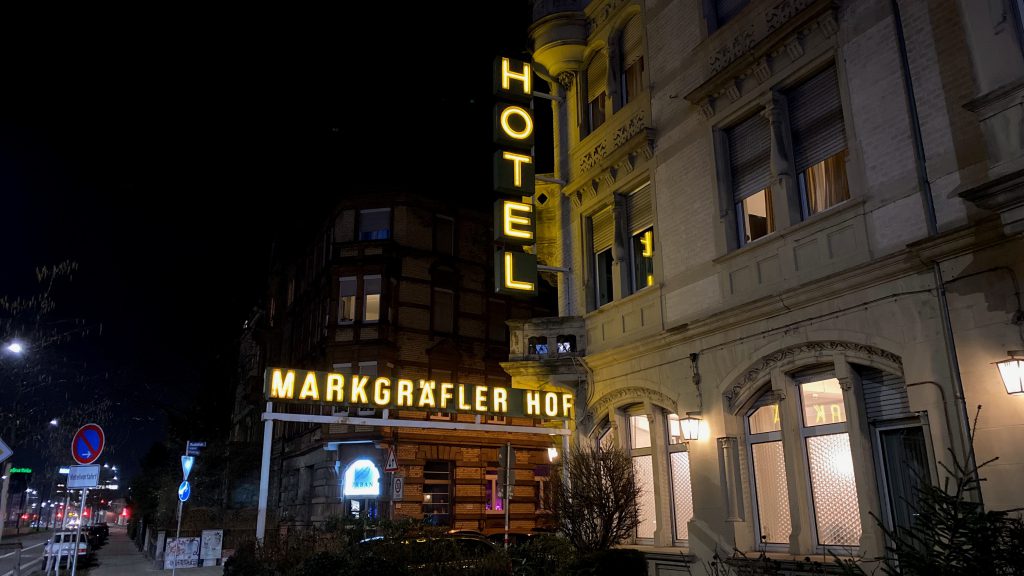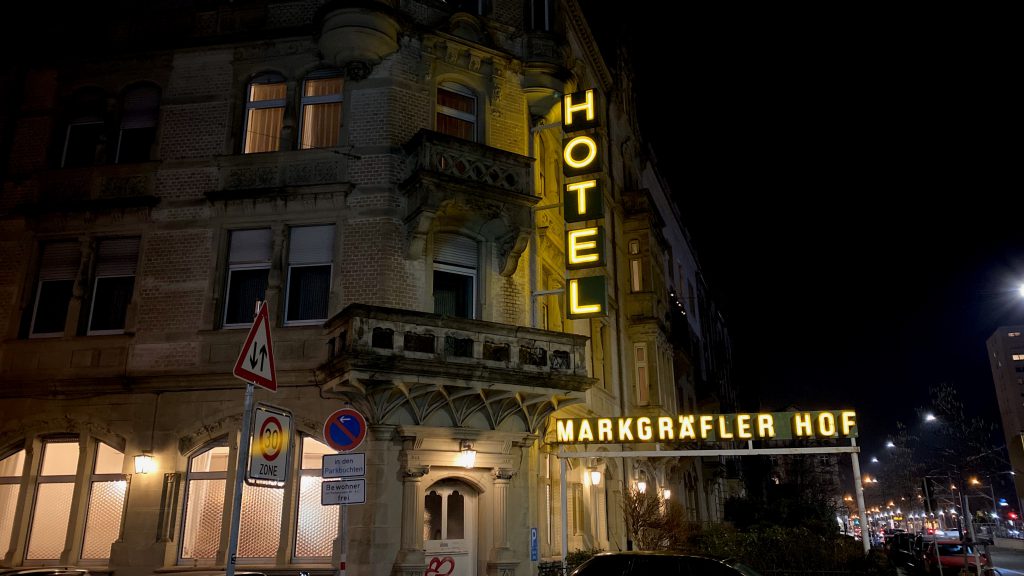 In the eighties, on the scaffolding in the front yard there was still an advertisement for a beer or for a brewery:
In the sixties and seventies, there was also already the scaffolding in the front yard and a boom, but no light tubes yet: