Private brewery Hoepfner and Hoepfner Burghof
On the facade of the Hoepfner Castle are these two lettering with green tubes as advertising for gastronomy and hotel. Manufacturer is the company NEON ELAN, Karlsruhe (2 x Burghof).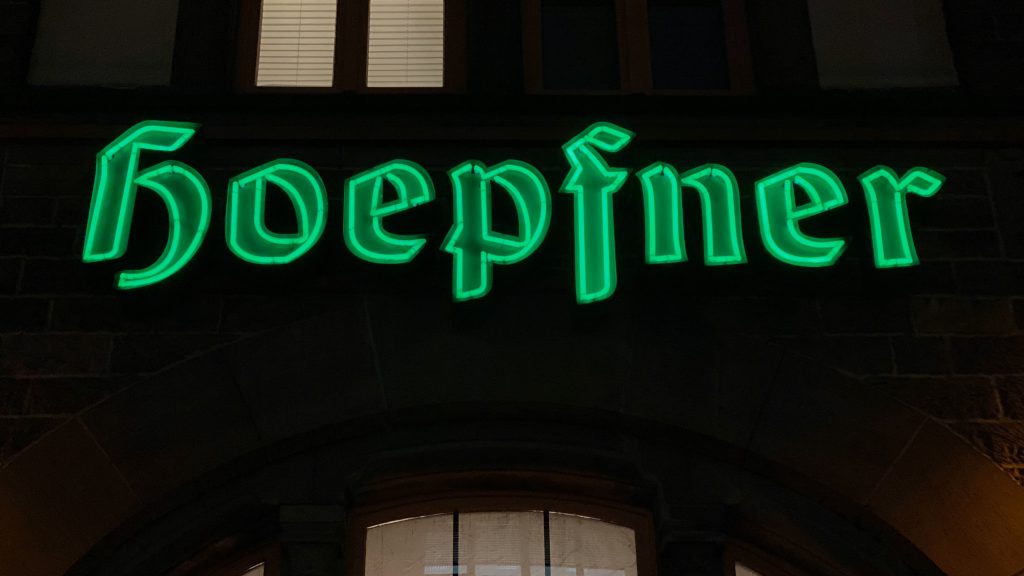 ---
On the right gable end, there is still a large installation as an advertisement for the brewery, but the lower part is currently not lit.
---
On the brewery's property there is still a chimney, at the end of which there is a large device. It consists of three individual installations with yellow and green glowing tubes. The device is often referred to as the "Hoepfner moon" because the brewery's logo is reminiscent of a moon and it appears to be floating in the air, as the chimney is not illuminated at night.