Ringcafé Boeckeler
Until the end of 2020, this was the "Café Brenner". In January 2021, it reopened under the name "Ringcafé Boeckeler" and is now operated by the Boeckeler company.
---
February 2018
Above the windows on the first floor are letters made of white tubes and three rings each in the colors blue, red and yellow. This combination of lettering and rings runs around almost the entire facade of the round-arched corner building at the corner of Karlstrasse and Mathystrasse. Towards Karlstrasse, there is another vertical cantilever made of white, yellow, red and blue tubes.
The device was built by the Buettner company in 1955 and, like the Ringcafé, was painted and the elements renewed every now and then.
Many thanks to Mr. Michael Brenner for the further information!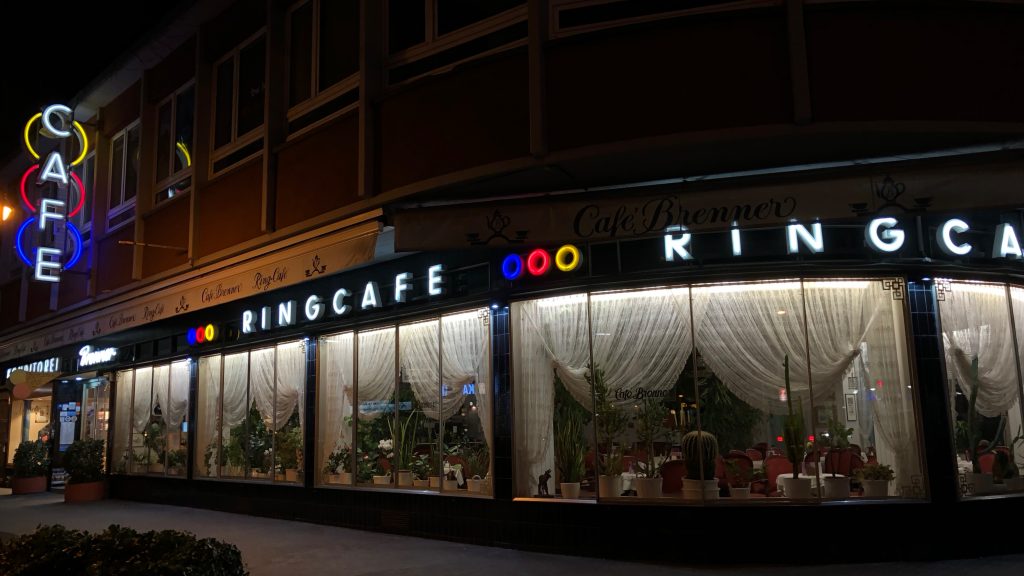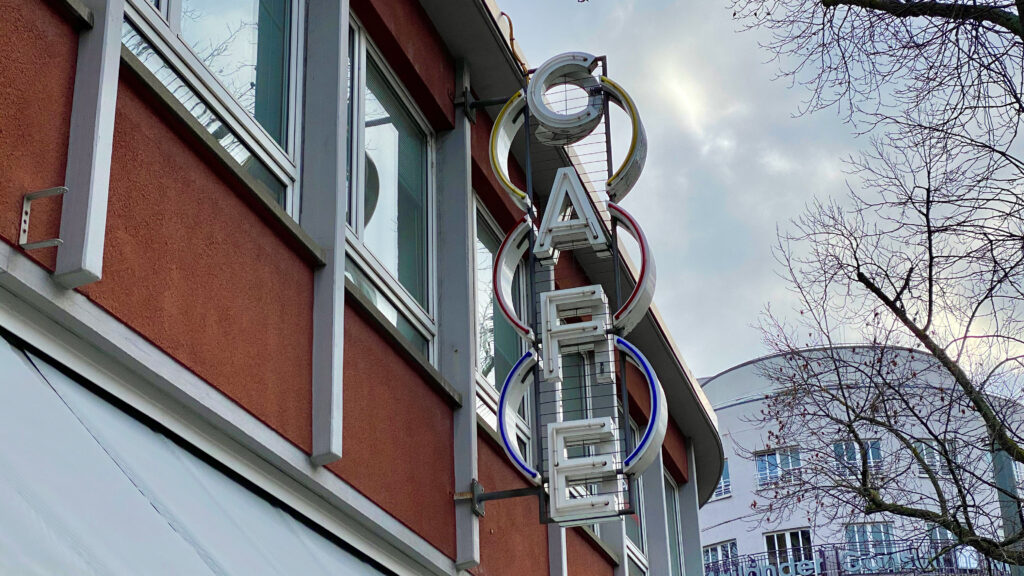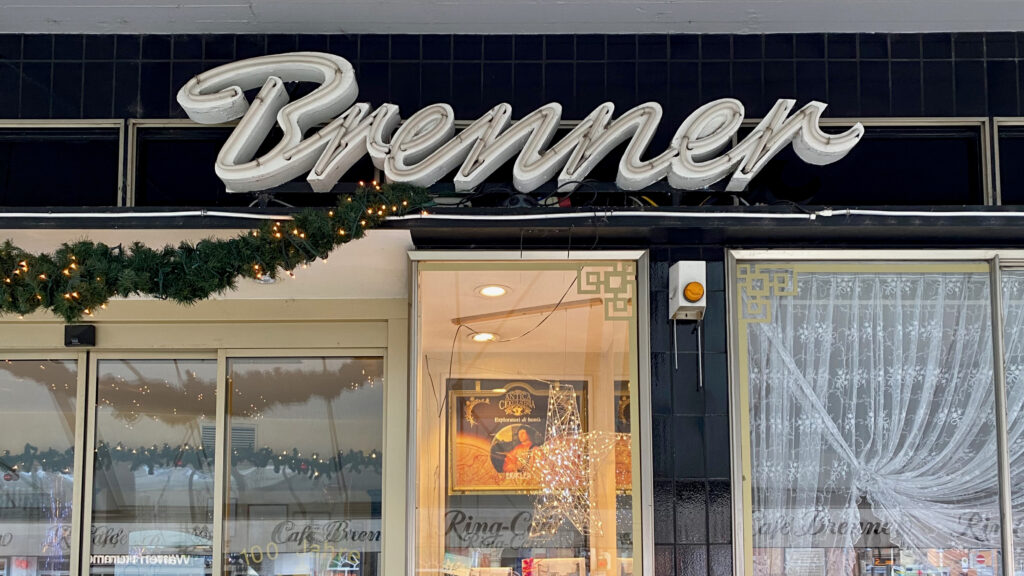 ---
September 2021
After the change of the owner at the beginning of the year 2021, all neons on the building are still present. The name above the entrance door was replaced.