Bar
December 2022
On the right above the entrance door is a double-sided boom with the red lettering "BAR". The boom comes from the Cherie Bar (Kaiserstrasse 36a), which has been closed since 2019.
Due to the current lockdown (December 2020) and the associated closures, I can currently not say whether the bar is generally open and the facility is in operation.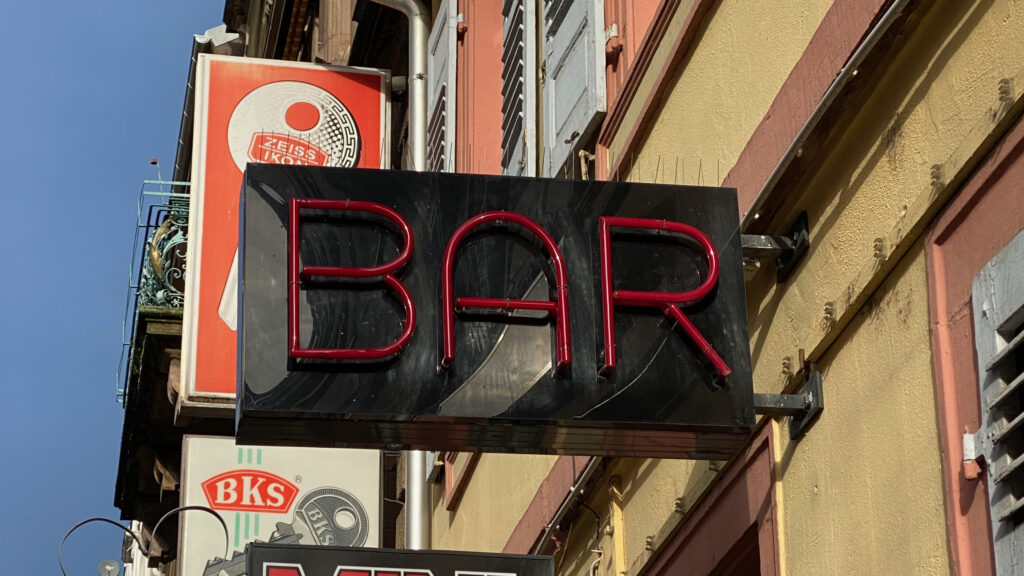 ---
June 2023
The cantilever is no longer present. When exactly it was removed is not known to me.