Pharmacy Hof-Apotheke
This device is mounted above the entrance, which is located at the corner of Kaiserstrasse and Waldstrasse. The device is owned and operated by the Bayer company in Leverkusen.
In a photo taken around 1935, the device can already be seen on the building in an identical form as it is today. However, it is not known whether the device from that time has survived and was only maintained regularly or whether the device was completely replaced.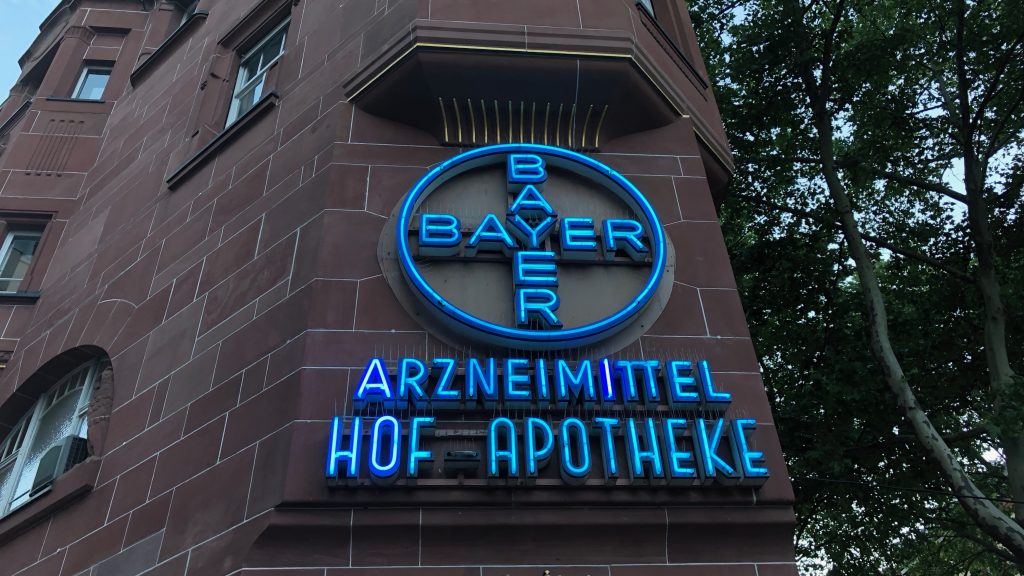 ---
February 2018
Four tubes are defective.
---
December 2019
The letter "N" lost its blue color and the original neon red appeared.
---
February 2023
After the installation was often visibly defective in recent months, it was unfortunately removed. As I was informed by the pharmacy, the company Bayer cancelled the contract for maintenance and care of the neon sign. Furthermore, the installation was beyond repair due to unavailability of spare parts. How the facade will look like in the future and whether a new advertisement will be placed there is still in the planning stage.