Pharmacy Hof-Apotheke
This device is mounted above the entrance, which is located at the corner of Kaiserstrasse and Waldstrasse. The device is owned and operated by the Bayer company in Leverkusen.
In a photo taken around 1935, the device can already be seen on the building in an identical form as it is today. However, it is not known whether the device from that time has survived and was only maintained regularly or whether the device was completely replaced.
In the photo from June 2018, one of the tubes is defective.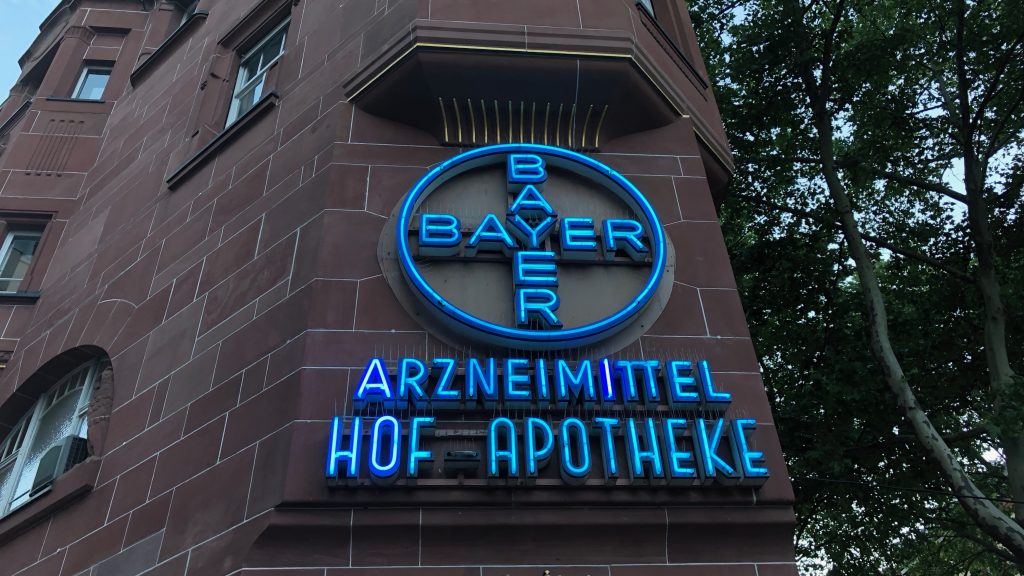 ---
February 2018
Four tubes are defective.
---
Dezember 2019
The letter "N" lost its blue color and the original neon red appeared.