City Play
January 2018
On the canopy of the building there is an illuminated advertising sign with red and blue letters made of fluorescent tubes.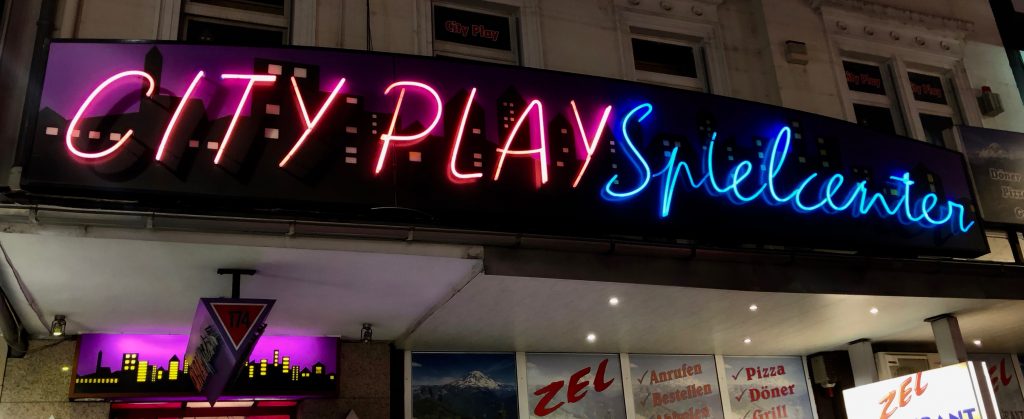 Under the canopy directly in front of the entrance door, there is still a device consisting of red and blue tubes, but it is currently out of service.

In a 2004 photo, the device is in operation.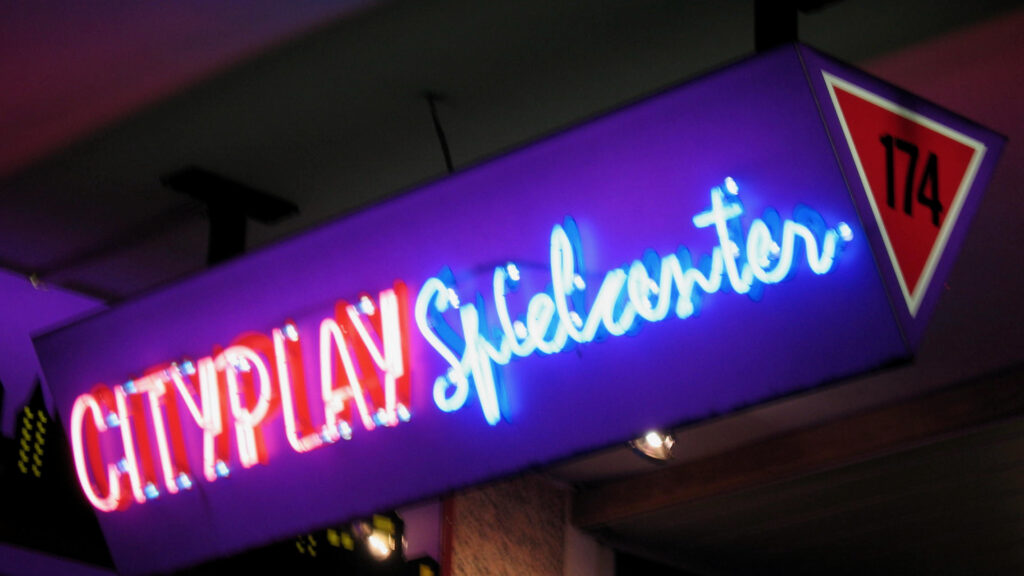 To the left and right of the entrance door, ten light tubes in the shape of arrows are embedded in the house wall. The right-hand device is still intact, while the left-hand side has apparently fallen victim to blind destructiveness.

---
December 2018
The two devices recessed to the left and right of the entrance door were built over. At the device below the canopy the tubes were removed.
---
December 2022
Nothing is left of the former neon advertising. Only the girder on the canopy was reused for a new, simple advertising sign.