Böckeler Confiserie- und Kaffeehausbetriebe GmbH
February 2018
This is a corner building, on the facade of which the yellow fluorescent tubes are installed in the area of the first floor, each on the side of Kaiserstrasse and Marktplatz.
The device was installed when the store moved in 2003. It was built by the company NEON-Martin Lichtwerbung from Karlsruhe.
Due to the city construction measures the device suffers very much, so that expensive failures are to be complained again and again, e.g. breakage of the glass tubes. In the meantime also the city pigeons have found a new place on the letters, which is not really good for the device. For these reasons, a new, different device will be installed here soon.
Many thanks to Mr. Stefan Böckeler for the further information!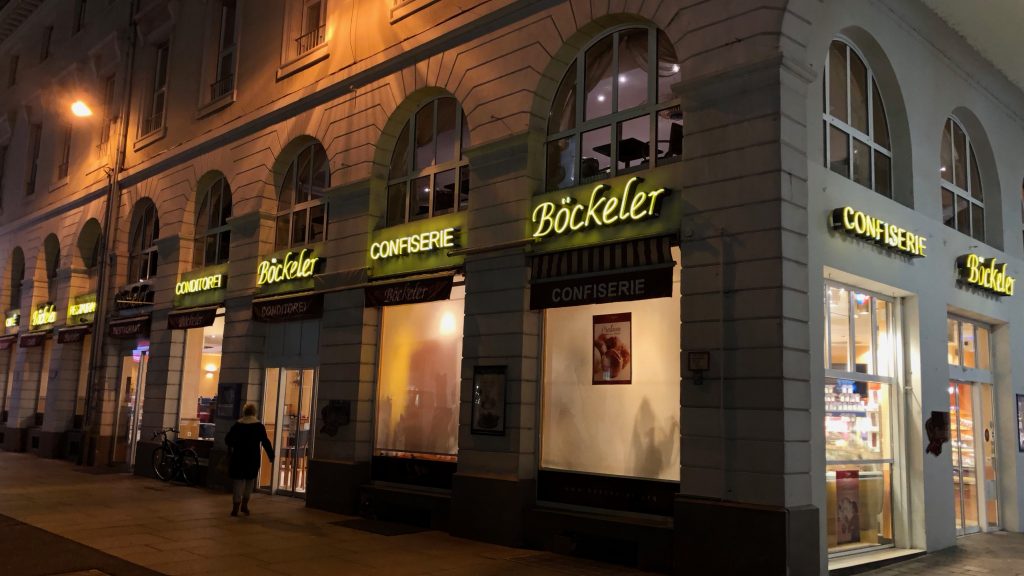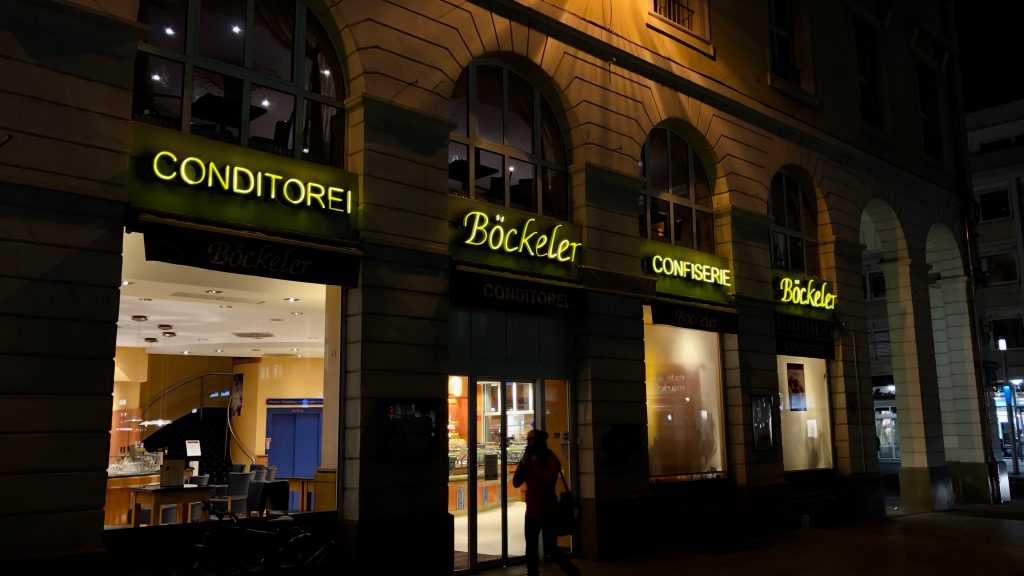 In October 2021, some of the letters slowly lose their gas filling, resulting in discoloration.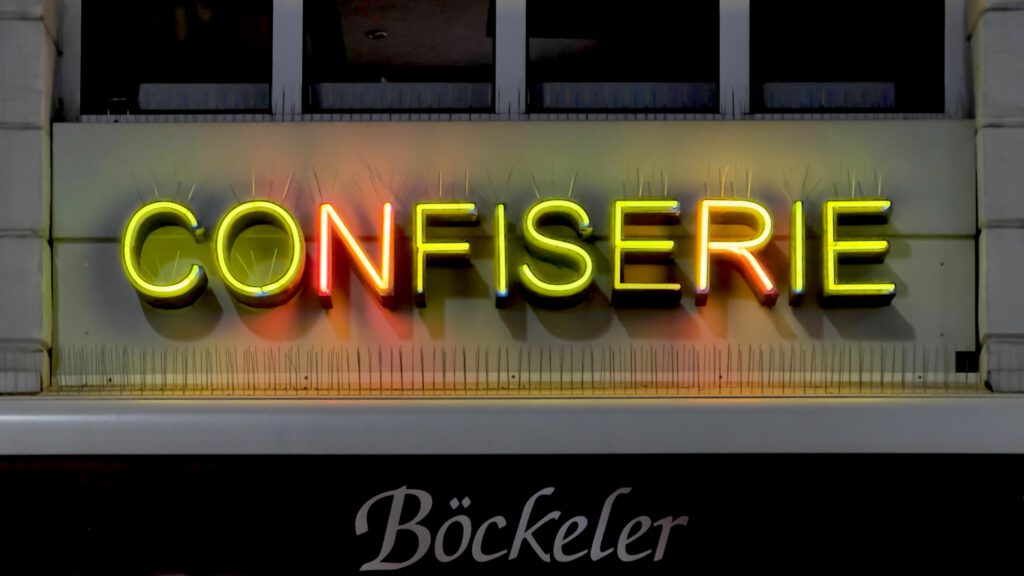 ---
November 2022
The devices has been out of service for several months; defective tubes have not been repaired. In October 2022, business ceased at this location. The neon signs are currently still in place.
---
February 2023
Now the neon signs have also been removed.