Reif.B Fashion & Shoes
February 2018
There are several illuminated advertisements on the facade. Among others, there is a small cantilever with the business logo made of white luminous tubes between the first and second floor.
The device dates back to 1985, cost about 2,000 DM at that time and was manufactured by the company Blüthner Lichtwerbung GmbH, Karlsruhe.
Many thanks to Mr. Bernd Reif for the information!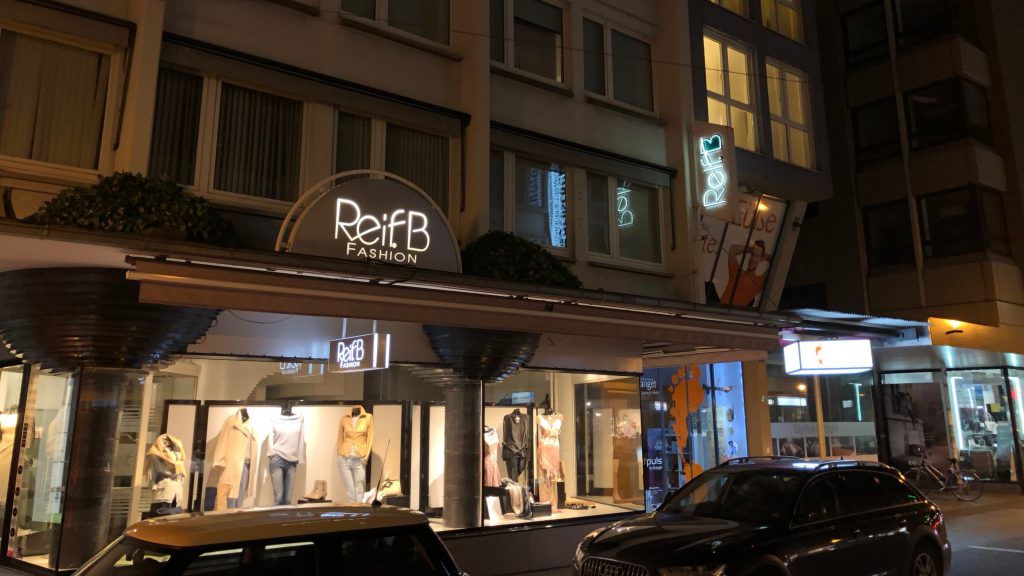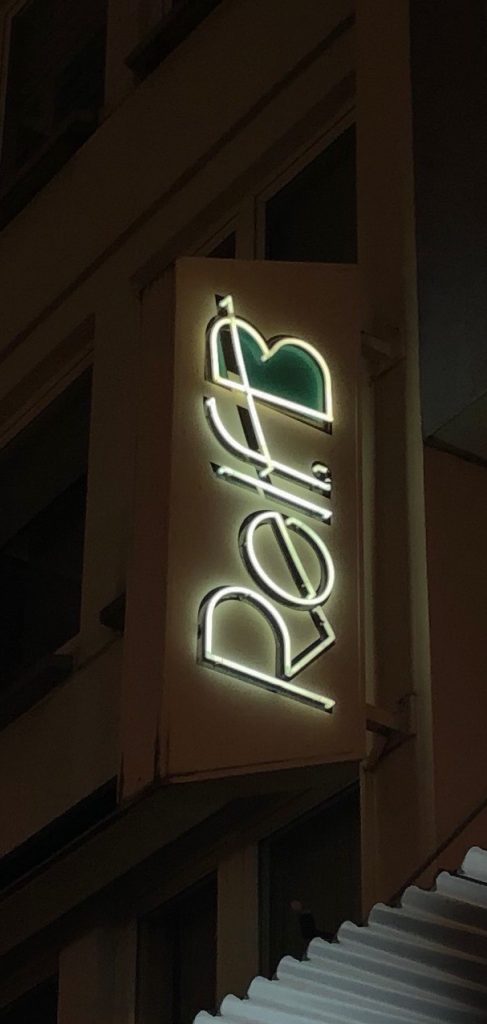 ---
September 2021
The store has been closed down. The device is still there, but no longer in operation.