In the last days there were some new additions to the historical devices in Karlsruhe. I received them from Georg Kleinert, a Karlsruhe resident, who captured some neon signs with his camera during the last four decades. He kindly provided me with these photos to show them in my virtual museum. At this point a big thank you goes to Georg!
There is not always sufficient information about the photos. Some of the photos were quite well assignable to a location; I have published these under the respective street. Those photos, where a concrete location is not known or I could not research any information, I want to show here in this blog post.
"The Athlete's Foot," a device from the 2000s.
The photo with the stylized TVs and the lettering "COLOR VIDEO" dates from 1990. However, the device is probably much older.
The photo with the sign of a bakery or café was taken in 1986.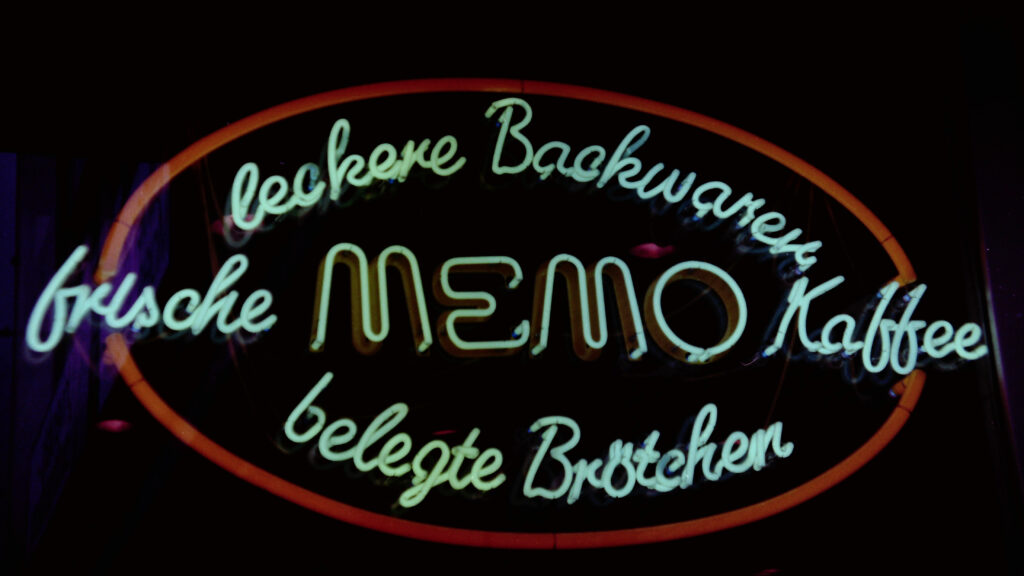 Also from 1986 are the last two photos with the lettering "Bistro" and "EIS".